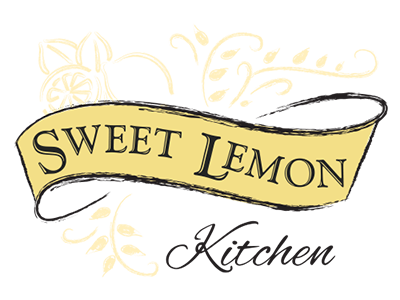 Open Tuesday – Thursday
7:00 am – 2:30 pm
Friday – Saturday
7:00am – 8:30pm
Open Sunday
9:00 am – 2:00 pm
ORDER PICKUP
Click Here
Now Offering Curbside & Outdoor Dining
COVID-19 restrictions have eased up a bit, so we are pleased to make onsite, OUTDOOR dining available to our patrons!  Come enjoy a wonderful breakfast under the shady canopy of our beautiful pecan trees! Of course we are still offering curbside and delivery services! In addition to our regular menu, we are currently offering farm fresh eggs, dairy products and more, all available for online purchase and pickup.
Click HERE to order take-out online for pickup in store!
Click HERE to order delivery from Favor!

Order Holiday Pies are Almost Here!
Pie Shop Open Starting in November!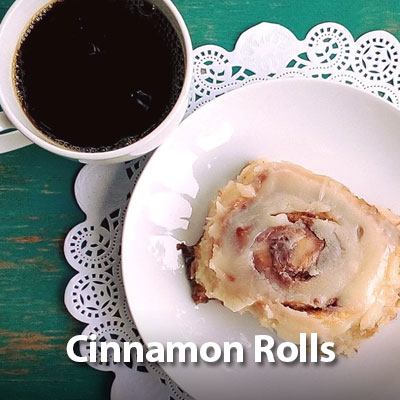 A dozen or half-dozen of our delicious from-scratch cinnamon rolls! No hydrogenated fats. We use only all-natural ingredients.
Available Soon!
A dozen or half-dozen of our from-scratch, all-natural authentic Czech kolache (sweet) or klobasnek (savory). No hydrogenated fats. Select your favorite flavor!
Available Soon!
Proudly serving Summer Moon coffee and espresso

Thanks for voting us "Best in Georgetown" for 4 years in a row!
2x Winner Best Dessert |2x Winner Best Catering | 4x Winner Best Lunch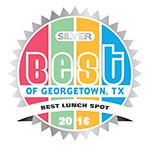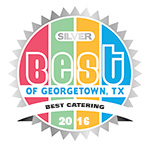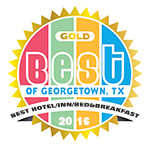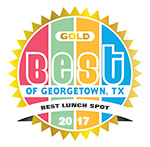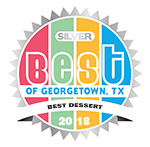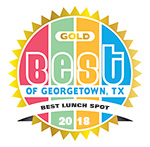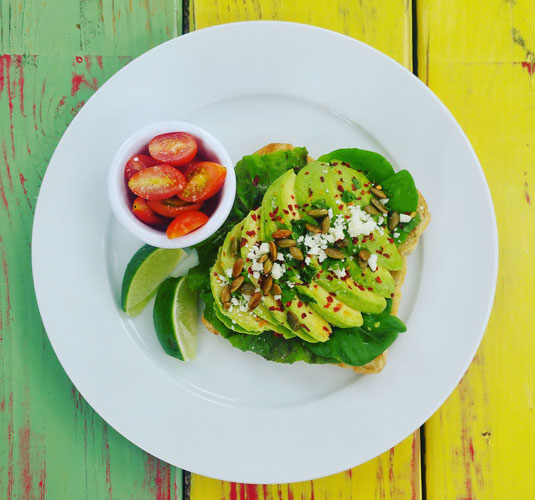 Breakfast. Lunch. Catering.
Serving breakfast and lunch daily! Come enjoy a latte along with some of our featured items like fresh pastries, from-scratch cinnamon rolls or a delicious kolache. Then come back for our scrumptious sandwiches, fresh salads, or dive into one of our daily specials.
Open 7am – 2:30 pm  Tues. – Sat.
Open Sunday  9:00 am – 2:00 pm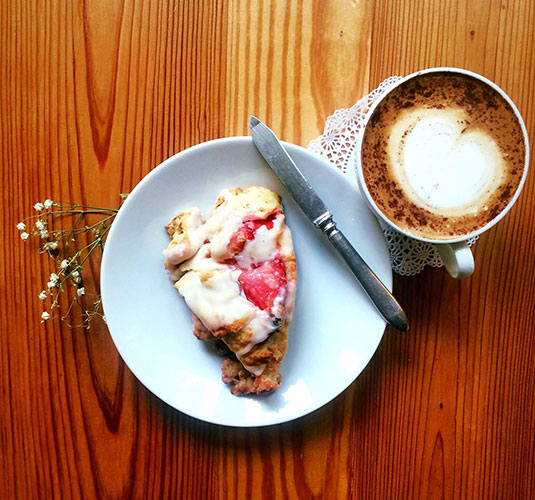 Farm-to-table fresh.  Authentic.  Delicious!

Can we cater your big event?
Why, yes.  Yes we can!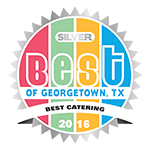 Farm-to-Table In our Cafe or Catering for Your Event
As I sit here in this cafe, this dream come true of mine and my husband's, I'm astounded. Every time a new face enters the cafe, or I see each table filled for breakfast or lunch, I pinch myself. It's been a long, winding journey to get to this place. And I'm grateful for every step.
Hi! I'm Rachel Cummins, the Chef-Owner of the Sweet Lemon, and I didn't start out as a chef. In fact, I worked in the environmental field before becoming a stay-at-home mom. When I decided to study at Escoffier School of Culinary Arts in Austin, I was following my passion for food, never really expecting that this is where I'd end up.
My commitment to providing organic healthy food to the Georgetown area and supporting local farmers led me here. Sweet Lemon Kitchen gives me the ability to share that passion with my own hometown, which is a reward in itself. Seeing it blossom into a popular breakfast and lunch destination is just icing on the cinnamon roll, as they say!
So, come join us! We'd love to see your smiling face among our regular visitors. Let us know if you want us to cater a special event or come join us for a quiet morning coffee break. You'll find much more than food here. You'll find family. And that's they way we like it!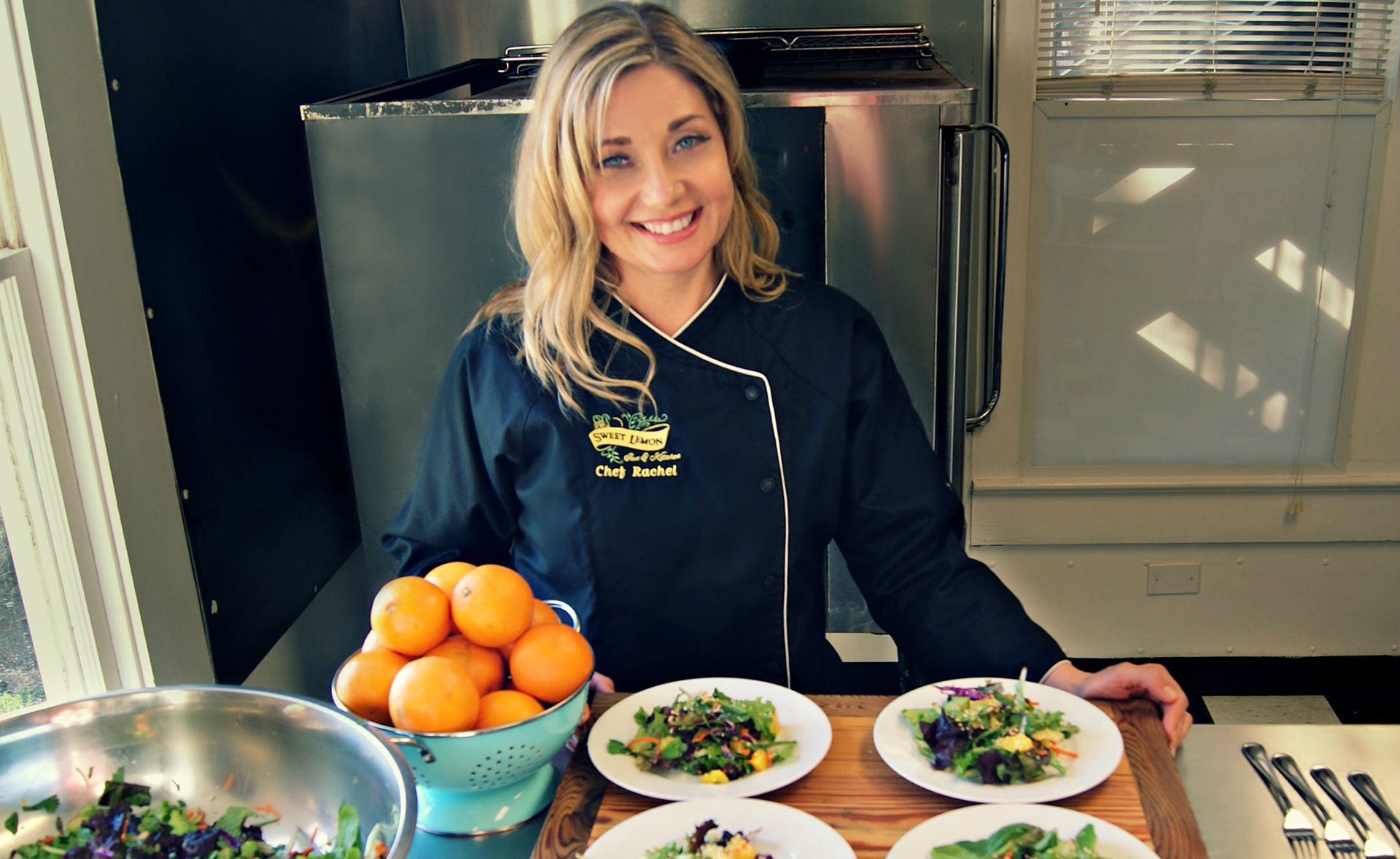 Our new private dining rooms are now available for your special event!
We've transformed our upstairs into gorgeous private dining space.
With its picturesque charm, the space is absolutely perfect for your special event! We can host ladies luncheons, bridal showers, baby showers, birthday parties or even accommodate a more personalized dining experience.
The venue consists of of 3 different intimate dining spaces that together can accommodate 45 guests. We offer all-inclusive packages which include the  room rental,  food and beverages for all your guests you, and a dedicated server.
Please reach out to our Catering Manager and she will send you information on  packages and pricing for your special event.
email us @ catering@sweetlemonkitchen.com
512-222-6937

"... impeccably prepared food along with perfectly paced and attentive service"
Everything that you order is delicious. We were working our way through the menu and all was wonderful. The scones are really good and the French toastberry bake was great.
I stopped by just for tea this morning and decided to try something new (to me). What a fabulous breakfast sandwich- so fresh and savory, cheese, bacon, tomato on a lovely croissant. Plus the fruit cup was a perfect side dish. Best watermelon- local of course-yum!
Have been wanting to try Sweet Lemon since we moved to Georgetown in October. Finally went for lunch yesterday. The food was amazing and the atmosphere was beyond perfect. Try the coconut cream bar with lemon drizzle and the Portobello and goat cheese panini!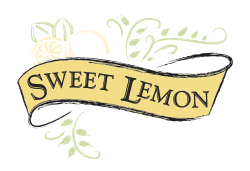 Sweet Lemon Kitchen.
From Scratch Cafe and Catering